Our Community
Bristol Harbour Condominiums are located on Canandaigua Lake in New York's picturesque Finger Lake Region, Bristol Harbour Village provides the finest 4 season lifestyle available in the United States today.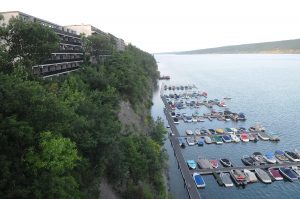 Contacts
Portfolio Manager:
Administrative Assistant: Ashley Christoff – achristoff@kenrickfirst.com
Kenrick Office: 585-424-1540
On-site Superintendent: Andy Morey
Once you've registered on this Bristol Harbour Condo I webpage, service requests can be submitted online through the "Submit Service Request" option.
Emergencies & After Hours
For non-life threatening, after hours concerns call 585-424-1540.  Leave your name, unit number, association name, telephone number, and concern with the answering service.
Please Note: Messages left in the general voicemail will be received the following business day.
For emergencies requiring fire, police or ambulance response call 911.
Bristol Harbour Marina: Jeremy & Cathy Fields  sales@bristolharbourmarina.com  585-789-0015
Refuse & Recycling
There is a refuse drop off on the lower parking levels or via chutes on the upper levels.
Recycling is available at the BHVA trash room.
Large amounts of trash, or trash from construction projects, need to be taken to the Town of South Bristol Transfer Facility.  Read the South Bristol Transfer Facility Information sheet for more information.  South Bristol Transfer Facility Information
Assessment Payments
Payments are due on the 1st of each month.
There is a $25 late fee if payments are received after the 15th of the month.
There are several ways to pay.  Ways to Pay Info