Kenrick Corporation understands how important your investment is to you. Therefore, we want to assure you that we can enhance your community with effective management, exceptional customer service, and reliable people you can count on. We want to show you that your community is just as important to us as it is to you – and your property's safety, preservation, and regular maintenance is our highest priority. Whenever you need us, we're here to help.
You guys are the best to work with !!! Michael G. Rochester Colonial Mfg.Corp.
Contractor
I find the service to be very Professional and attentive to detail. They are quick to respond and always follow up to see if the job gets done.
Homeowner
Financial experience is very important and Kenrick does that incredibly well.
Homeowner and Board Member
Thanks for taking care of things promptly. I appreciate your work.
Homeowner
Communication is fantastic and our needs are always taken care of quickly.
Homeowner and Board Member
They are quite responsive and the system of communication with them has been perfected.
Homeowner and Board Member
I have homes in two communities in the area – one managed by Kenrick and the other managed by [another company]. If I had to choose one to go with, I'd definitely choose Kenrick.
Homeowner and Board Member
Previous
Next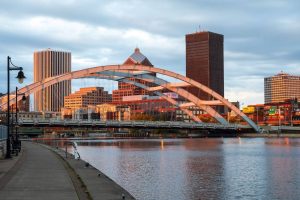 Professional Management
As one of Rochester NY's top property management companies, Kenrick Corporation enhances the value of residential, high-rise, condominium, and commercial communities by providing proven expertise and quality service in operational and administrative functions such as, but not limited to:
Governance
Administering provisions of association documents, as well as policies, rules, and regulations
Developing and implementing procedures for application and review of architectural and modification submissions
Coordinating insurance coverage to ensure all association property and facilities are adequately insured
Communication
Providing orientation presentations for officers and directors
Implementing service inquiry and complaint resolution procedures
Maintaining files of documents, meeting minutes, and relevant corporate records
Facilitating annual membership meetings
Organizing, participating in, and providing reports for board meetings
Maintenance
Performing property inspections to monitor condition and maintenance of landscape, buildings, and recreational facilities
Maintain a list of qualified contractors and vendors and coordinate bid preparation and specification development
Supervise and evaluate the performance of contract service providers
Business & Financial
Using an integrated accounting management system, Kenrick Corporation provides accurate, thorough, and timely reporting of community finances. Listed below are some of the support systems provided:
Annual budget preparation designed to meet short and long-term goals
Monthly financial statements
Billing of assessments, rents, and or CAM
Collection of delinquent accounts
Deposit of all receipts in segregated FDIC insured accounts
Pay approved expenditures
Maintain files and provide documents required for transfer of ownership
Property Management Consultants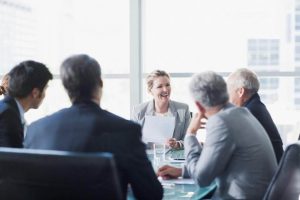 Kenrick Corporation's development service exists to assist in the shaping and creating of new community associations for high-quality builders and developers. We provide experienced upfront property management consulting for new developments drawing on our extensive experience and access to current data to create accurate start-up budgets.
In addition, our community development service includes a review of the association's formational documents. This common-sense review will help fledgling associations avoid common pitfalls experienced in the market.
Consulting programs include:
Assigned Portfolio Manager guides account direction
Individualized counseling with industry experts
Timely follow-up and review process
Request a Proposal
To learn more about how Kenrick Corporation's trusted property management team can serve the specific needs of your community or commercial property, contact us today and ask for a management proposal. We'll give you all the information you need to make an informed management decision, including details on the services you can expect to receive from Kenrick, a fee schedule tailored to your property, and a list of current customers you can contact for candid references.