How to Handle Anxiety Surrounding Zoom Calls + Video Conferencing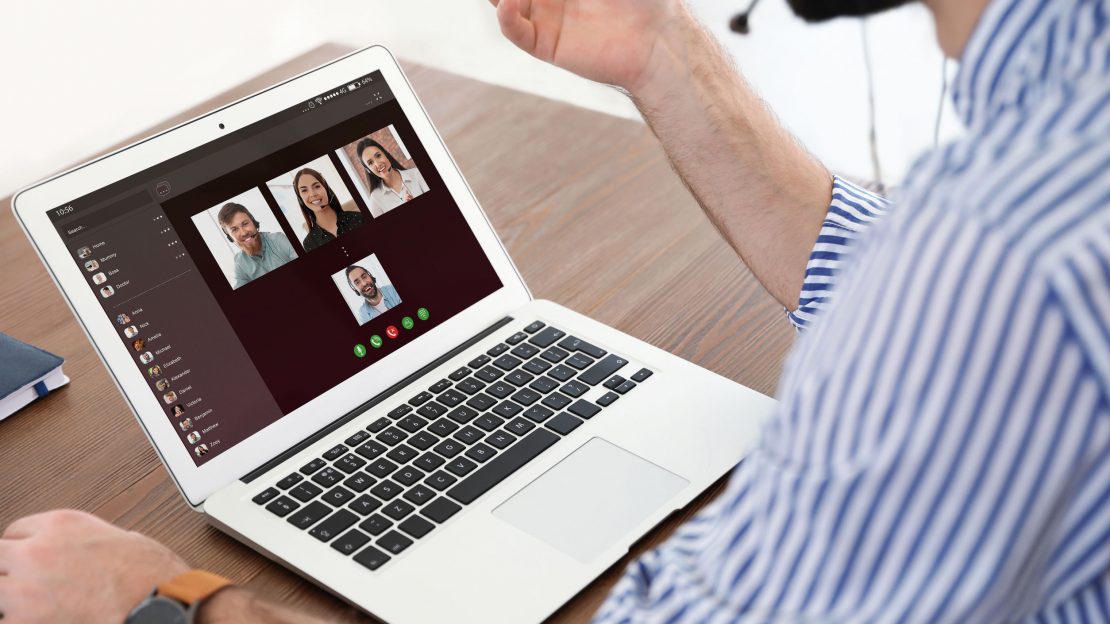 Reprinted with permission from Self-Care is for Everyone, an organization founded in 2018 to host and curate an online community of mental health advocates, therapists, and healers. 
Because of the coronavirus outbreak, we're finding ourselves overwhelmed with video conferences and Zoom calls to take care of both job related needs and to keep in touch with friends and family. On top of that, so many of our in-person activities are now being held online! Zoom yoga classes, painting nights, school classes, meditation hours, sobriety meetings, and more. It's a new world, and opens up endless doors for us to still participate in activities we love and engage with others while practicing social distancing. But what if you're one of the many people who struggle with anxiety when it comes to video calls?
Some of us may feel self-conscious of seeing ourselves on camera, showing our personal space in the background, and/or feeling the pressure of always having to be available since we are at working from home. This anxiety makes it harder for us to be present and authentic during video calls. The first thing you need to know is that this is all normal! There's nothing wrong with you or different about you if you're experiencing this anxiety, and you're not alone in it. The world of video conferencing and online meetings is a complete shift in our way of living and it makes sense for something that is so different from how you typically connect to bring up anxiety and discomfort. Because of this new reality, we wanted to share some ways to help you move through this anxiety and discomfort so you can still connect with others and participate in activities you enjoy. Don't let emotions keep you from engaging during a time when connecting is more important than ever.
Prepare Yourself Emotionally
The individuals who appear super comfortable with video calls and conferencing tend to be the ones who have already used it regularly for meetings, remote work, or to connect with long distance family and friends. Rest assured that for most of us this was not a regular part of our lives before the quarantine. So if this new way of connecting is uncomfortable, it is imperative to prepare yourself emotionally and to acknowledge which feelings come up for you. It's almost a guarantee that someone else on your Zoom call or online yoga class is also experiencing anxiety and worry about seeing themselves on video. With this in mind, make a point of connecting with your compassionate side and be sure to extend grace and understanding to them as well as yourself. Being gentle with yourself and others will help ease the burden of anxiety and discomfort as you're working to get used to this new normal.
Prepare Yourself Physically
Taking a few minutes to incorporate activities to calm your nervous system before getting on a video call can make a huge difference in your physical stress response and anxiety levels. One of the most effective and quickest techniques you can try is deep breathing. Try it now: Breathe in through your nose for five seconds, holding it at the top for two seconds, and release the breath slowly through your mouth for seven seconds. This is a very simple exercise that can be modified as needed and has an immediate positive effect. Breathing intentionally activates your parasympathetic nervous system and allows the physical sensations of anxiety to lessen, leaving you feeling more relaxed and prepared for your call. Another way to calm anxiety physically is through our sense of smell as it is incredibly powerful when it comes to soothing anxiety and discomfort. A potential advantage of being at home is that you may able to light a scented candle, an incense, or use essential oils. Consider dabbing some lavender or peppermint behind your ears and on your wrists, or using those same oils in a diffuser.
Lastly, see if you can play to your sense of touch without it being obvious on the video meeting. This can look like a fuzzy blanket on your lap or a hot cup of coffee or tea in your hands. Mindfully stimulating your senses can be extremely soothing and keep you comforted and calm during uncomfortable or anxiety-provoking situations.
Prepare Yourself Mentally
Even though we're spending most of our time at home, we should continue practicing our daily self-care routines as they help provide structure and meaning for our lives and aid in supporting our minds in feeling good. Although you might feel pulled to stay in your pjs because they are comfy, having a "get ready" routine that you can stick to, results in a more prepared mindset throughout the day. If you have a Zoom meeting and you're someone who feels anxiety around showing up on camera, it's even more important to allow time to feel your best so you are showing up as your preferred self during your call. Consider dressing the way you would normally for work to cultivate that that same prepared feeling you experience once you've made it to your desk. In addition, be sure to surround yourself with good energy! Try writing down some positive affirmations you might need that day, stream some feel good music, have a few snacks at your disposal… all will go a long way in helping you feel more like yourself and much more comfortable during your video meeting.
Practice and Play on Zoom!
Video conferencing is looking to be a part of everyone's work-life balance for the foreseeable future. While it keeps us connected, you may still feel like you're not able to be yourself on video as chatting in groups can get clunky and internet connections are not always reliable. Remember, connecting online will not always be seamless, so please be sure to remain flexible and welcome the technical difficulties. One of the best ways to prepare for these challenges and become comfortable is simply to practice! Try enlisting a friend or trusted individual to hop on a video calls with you and have a conversation, without the pressure or stressors that come with live events. Thankfully, Zoom offers a free account where you can set up your own video calls and work on becoming more comfortable! With time and practice, you can put your best foot forward for your next virtual get-together, whether that's for business, school, or reunions. The more you practice, the more comfortable you will become so be sure to slow it down and lean into these new ways of connecting.
Remember, anything new is going to ask us to sit with some degree of discomfort. So, remind yourself that this is to be expected, and just like learning any other new skill or being in any other new environment, you can work through it and it will become easier! Don't let it define you.
One final detail to bring attention to is that so many of us may have reservations about others seeing our homes and spaces behind us while in Zoom calls! If this is something you are self-conscious about, you're definitely not alone. Whether your space isn't as clean or uncluttered as you'd like it to be, or you just don't live in an environment you're comfortable sharing with other people, Zoom offers a great way to help combat this anxiety: Zoom backgrounds! These are photo backgrounds you are able to insert that magically appear behind you during Zoom calls and effectively disguise where you may be in actuality.
Let your imagination run wild and cover the space behind you with a beautiful landscape, collection of plants, fun patterns, or any one of thousands of other available images.
In fact, we did some of that work for you and are offering some relaxing Zoom backgrounds available to you for free to download today and start using on your next video calls to help ease your anxiety surrounding your space and environment!
Twenty Relaxing Zoom Backgrounds
In closing, we hope that you incorporate some of these tips and strategies to help ease the discomfort you may feel and know that you are not alone in adjusting to this new way of doing things. Prioritize self-care and take time to prepare, practice, and play as you ease into these changes. Be gentle, take care of yourself, and don't forget to download our Zoom backgrounds! We're rooting for you and we're here to support you.
For more resources on self-care and taking care of your mental well-being, visit selfcareisforeveryone.com.
Related Posts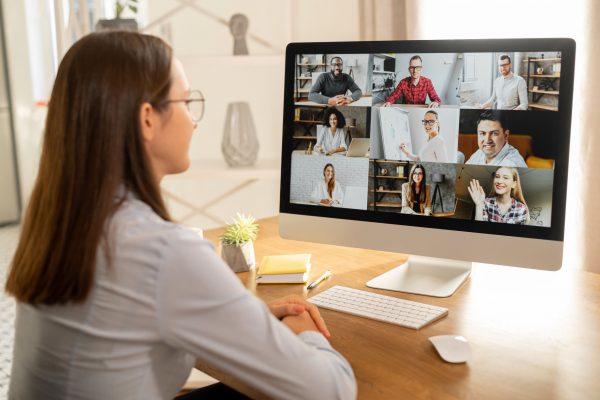 Forward Together: How Communities Stepped Up During a Challenging Year – By Ursula Burgess
Reprinted with permission from Ungated, a blog published by Community  Associations Institute (CAI) at blog.caionline.org. 2020 will be remembered for its social unrest, political conflict, and a pandemic, all of  which significantly impacted our lives. Weddings were rescheduled, schools went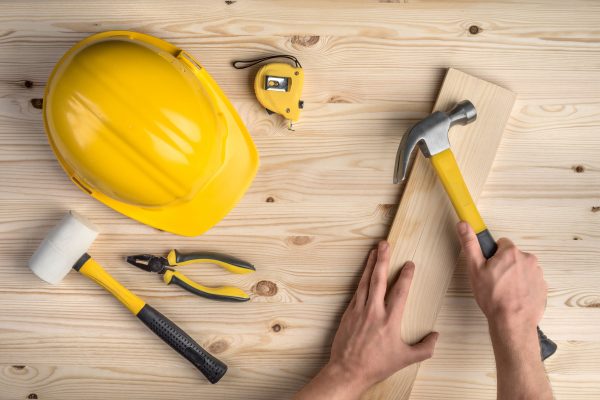 Workers Compensation Insurance for Contractors Working in Associations
Author: Charlene Luffman, Administrative Team Lead When it comes to having work done on a unit in an association, understanding the proper insurance coverage for a contractor can be confusing. Any contractor doing work in an association should carry both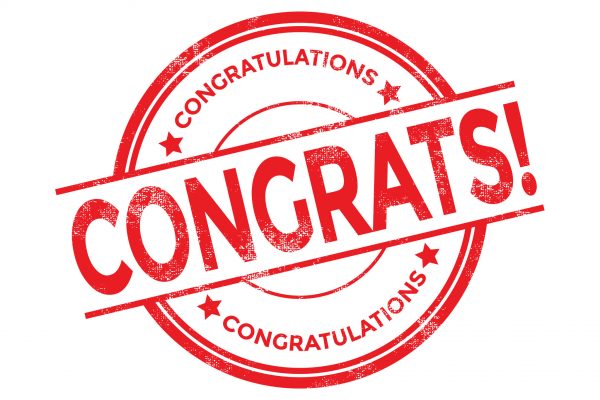 Alexander Court Board Member, Orlando Ortiz, Awarded RIT Minett Professorship
Kenrick Corporation would like to congratulate Orlando Ortiz, RIT's 2020-2021 recipient of the Minett Professorship. Orlando serves on the board at Alexander Court, one of the communities we manage. It turns out he wears many hats! He is a manager,