Property Management Companies Rochester NY
As you evaluate property management companies, consider Kenrick Corporation. Through a commitment to exceptional performance, service, and integrity, we focus on building better communities – one property at a time.
About Kenrick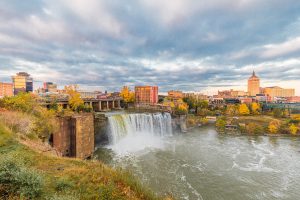 Founded in 1985, Kenrick Corporation provides real estate management for over eight million square feet of real estate property in the Rochester, NY area. We have noticed the need for high quality, reliable maintenance service in the property management space and the maintenance arm of the company, Kenrick Maintenance Corporation, was formed to meet that need.
Whether you're seeking property management assistance or remodeling and repair services in the Rochester, NY area, Kenrick offers proven expertise, responsive service, and people you can count on. Our mission is to set the standard of superior performance through our commitment to understand our clients' needs, deliver positive change and innovation that redefines the quality and consistency of service clients expect, and to inspire trust through demonstrated dedication to honesty, integrity, and transparency.
About Property Management
Property management is the administration of various types of residential, commercial and/or industrial real estate. This includes apartments, detached houses, condominium units, and homeowner associations (HOA). The property being managed is typically owned by another entity. Property managers act on behalf of the owner to facilitate the property's safety, preservation, and regular maintenance while the property generates income.
The reasons property owners hire a property management firm include the firm taking over for absentee landlords. It could also be due to a lack of time or expertise on the part of the owner managing several rental properties and meeting the needs of their tenants in a timely and effective fashion.
Services Provided
We enhance the value of residential, high-rise, condominium, and commercial communities by providing proven expertise and quality service in operational and administrative functions with a variety of services.
Governance: This includes administering provisions of association policies, developing and implementing procedures for review and execution of architectural and modification submissions, and coordinating insurance coverage to ensure all association property and facilities are adequately insured.
Communication: Providing orientation for officers and directors, implementing service request and complaint resolution procedures, maintaining files of community documents and records, facilitating annual membership meetings, and organizing and providing reports for board meetings.
Maintenance: Performing property inspections to monitor condition of buildings and landscaping, maintaining a list of qualified contractors and vendors for service to the properties, and supervising and evaluating the performance of contract service providers.
Professional Property Management
Kenrick Corporation promotes quality ethical and professional standards in community association management, serving homeowners associations and condominiums throughout Western New York. Our professional expertise in financial management, operations management, consulting, and property management provides unparalleled support to the communities we serve.
Drawing from over 35 years of management experience, Kenrick Corporation succeeds by forming lasting relationships with our clients. We help homeowners maintain the standards of their community while planning for the long term well-being of their investment.
From the drawing board to the governing board, Kenrick Corporation consults with developers and builders to create highly sought-after communities while helping homeowners and governing boards preserve their investments.
You guys are the best to work with !!! Michael G. Rochester Colonial Mfg.Corp.
Contractor
I find the service to be very Professional and attentive to detail. They are quick to respond and always follow up to see if the job gets done.
Homeowner
Financial experience is very important and Kenrick does that incredibly well.
Homeowner and Board Member
Thanks for taking care of things promptly. I appreciate your work.
Homeowner
Communication is fantastic and our needs are always taken care of quickly.
Homeowner and Board Member
They are quite responsive and the system of communication with them has been perfected.
Homeowner and Board Member
I have homes in two communities in the area – one managed by Kenrick and the other managed by [another company]. If I had to choose one to go with, I'd definitely choose Kenrick.
Homeowner and Board Member
Previous
Next