What Does an HOA Management Company Do?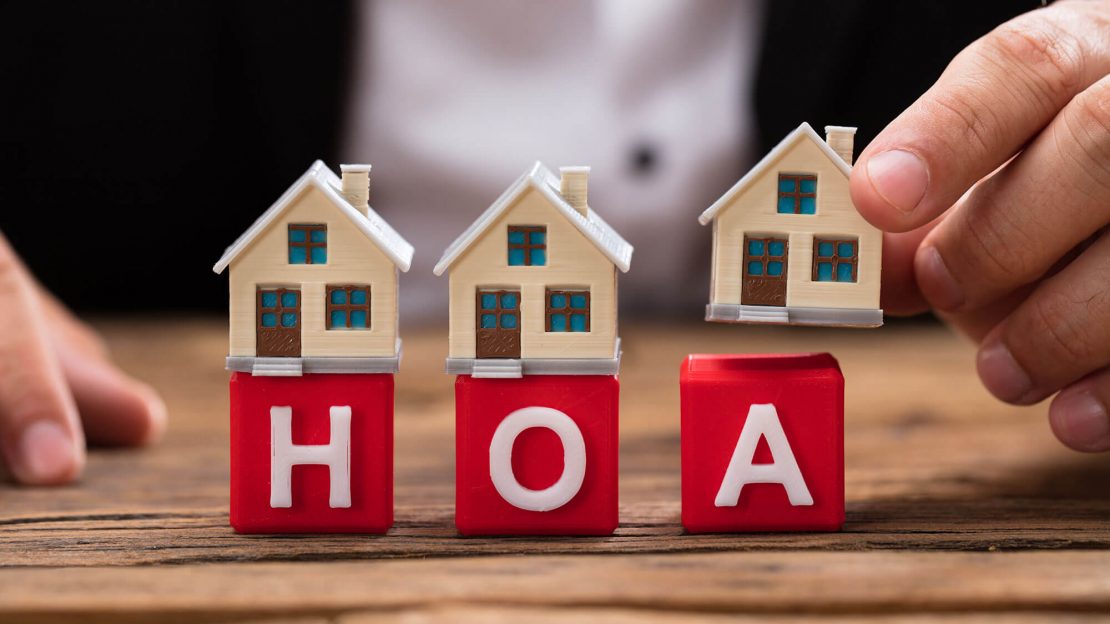 If you are on the board of an HOA, then you know that it's not easy to manage community affairs and take care of financial reporting and administrative services at the same time. These tasks can quickly overwhelm the HOA board.
When the board is overwhelmed with tasks, that's when things begin to break down and the overall health and satisfaction of the neighborhood can suffer. That's why HOA management companies are here to step into the role and take care of the logistics for you while you focus on creating a thriving community.
What does an HOA management company do, however, and what does it help your HOA achieve?
HOA vs. HOA Management
Before we talk about what an HOA management company does, it's important to discuss the differences between an HOA and HOA management. These are two separate entities both working towards the same goal, and it can be difficult to see where one role ends and the other begins.
Fortunately, it's easy to remember the differences once you know. First, an HOA is the governing board of the community elected by the homeowners. These board members have a legal obligation to provide the community with the certain public, administrative documents and should always be working to provide for the greater good of the community.
An HOA management company may be brought on to help the HOA with certain tasks, such as administrative work and financial reporting, but they are not an official part of the HOA board. Like trash collection services or a road paving contractor, an HOA management company is hired as a vendor for the community's benefit.
What Does an HOA Management Company Do?
Homeowners' associations are becoming more commonplace throughout the country as residents seek help in maintaining their neighborhoods and keeping crime rates low. (1) When a new HOA forms, it can be easy to make mistakes, but it's the most crucial time for an HOA to prove its worth.
"Under New Jersey law, when sales on 75 percent of units at a particular building have closed, management control shifts to a homeowners' association." – NYTimes.com
An HOA management company like the Kenrick Corporation may be hired for professional services that help the HOA board fulfill its moral and legal duties to the community. Depending on the needs of the board, these services may include:
Consultation and guidance to help the board fulfill community duties
Enforce and execute directives already approved by the board
Document transactions, provide accounting services, and hold records of the HOA's activities
These services make it easy for the HOA to fulfill their duties and obligations because they are provided with counsel on their activities and have a helping hand when it comes to legal obligations such as financial reporting.
Administrative Services
With an HOA management company, the HOA board can rest assured knowing that an experienced manager takes the position of community contact. This means that the community speaks with the HOA manager about concerns and reports, not necessarily any one board member. In addition to this, they will also be on the ground able to help the board with administrative tasks.
Responsibilities of an HOA management company providing administrative services may include:
Scheduling board meetings
Preparing monthly management reports
Enforcing HOA rules and policies already in place
Assistance in preparing an annual budget
Responding to homeowner inquiries
While some boards may not need all this help managing their community, it can help to have a manager experienced with these things for consultation.
It is important to understand that the HOA board is the one that puts rules and regulations in place and that the manager is simply enforcing them with the community and responding to homeowner inquiries based on the board's decisions. The board still makes the base decisions, but they will have help in enacting them.
Accounts Receivable Management
Financial reporting is one of the biggest pitfalls for many new or revived HOA boards. Not only does a lack of financial knowledge hurt the community as they can't see what the HOA is spending money on, but it hurts the board as well. If the board cannot see the accounts receivables, they may not know who in the community is delinquent on their homeowner's dues.
Depending on the needs of the HOA, the management company may be involved in:
Billing and accounting
Reporting on delinquent accounts
Notifying delinquent homeowners
Initiating legal repercussions based on board policies
This service alone is a popular reason for HOA boards to hire a management company. Seeking the collection of delinquent payments and ensuring the HOA is abiding by the law is one of the most time-consuming responsibilities of the typical board member. This is also the role that begins to overwhelm most HOA board members, as accounts receivable work can be complicated, especially with a larger community.
Site Management
Site management is an important part of running an HOA; this is the part that is most visible to homeowners and can greatly increase community satisfaction. The HOA manager, once familiar with the HOA rules, can begin to enforce these rules and create consistency in the community.
Coordinating board-approved actions
Inspecting rule violations
Checking maintenance issues
Ensuring vendor tasks are done properly
A lot of homeowners will think about being told what they're doing wrong, but site management also includes ensuring the HOA is upholding their end of the deal as well. For example, if it is the HOA's responsibility to maintain roads or ensure trash collection happens every week, then the site manager will be able to ensure this is happening as they are involved and on the ground.
Accounting Services
Finally, and perhaps most importantly, an HOA management service like the Kenrick Corporation can help HOA with accounting and reporting. This takes a significant amount of stress and confusion off the shoulders of the volunteer board members.
Manage the community bank account
Accurate estimates for contractors and vendors
Assess and review community billing
Keep records of accounts payable and receivable
Offer financial guidance for the board
With qualified accountants on staff, finances become a thing of the past. Budgeting becomes easier for the board, and the HOA can rest assured knowing their financial reporting is in great shape. For many board members, this responsibility alone is worth the investment into an HOA management company.
Homeowner's Responsibilities
Many HOAs have rules in place that homeowners must abide by or face legal action. It is a part of the agreement made when they purchased the home, and it is the HOA's responsibility to ensure the community remains safe and thrives within its boundaries.
Homeowner responsibilities may include:
Following association rules and bylaws
Put trash and recyclables in designated bins
Maintain their lawn and home appearance
When homeowners fail to pay their dues or keep up with the HOA's bylaws is when the community falls into decline and housing values begin to plummet. An HOA management company can help improve the reputation of the association through site management and showcasing that the HOA is holding up its end of the agreement as well.
HOA Management Doesn't Shape the Association
Some boards may hesitate when hiring an HOA management company because they are afraid of giving up control. It's important to understand that any management company like Kenrick Corporation will not enact any bylaws or take autonomous direction with the association.
The association hires the management company, not the other way around; in other words, it is the responsibility of the management company to learn the association's bylaws and rules, and there are plenty of checks and balances to ensure that nothing happens against these terms.
In no way is the association shaped by the management company; it simply helps the board take care of tasks that are already a part of their bylaws and regulations, freeing up board members' time and efforts so they can create a thriving community.
Customized Management Services
At Kenrick Corporation, we understand that your HOA is unique, and it takes a lot of work to maintain an HOA board. Unfortunately, we are also all too familiar with the fact that many HOA board members work on a volunteer basis, and dealing with all the administration, accounting, and legalese can be difficult and overwhelming.
Our qualified team of professionals will help you manage your association and community in a way that fits the board's needs. A management company isn't there to simply enforce the rules but to talk with the board and discuss a plan that ensures the HOA runs as smoothly as possible.
A thriving neighborhood needs a backbone of firm decision-making and quality assurance on the ground. By ensuring the homeowners are happy, you'll be able to raise home values and neighborhood satisfaction at the same time.
Whether it's just tackling the accounting and financial reporting, or if you also need help with site management and administrative services, we are here to help. With regular consultation services and strategic recommendations to get the community involved, you'll create a lively neighborhood in no time.
Stronger Communication and Administration
It can sometimes be difficult to get homeowners to care about the services an HOA provides. The best way to build communication with your homeowners and show that the board is advocating for the good of the neighborhood is to put the administrative processes in place to talk with them directly.
Whether it is on the ground with site management, or by maintaining community areas like a pool or tennis court, the HOA board has a chance to develop stronger communication with homeowners and enhance the value of the whole community. A management company can help you achieve success as a homeowners' association.
Hire Kenrick for Your HOA Management Services
HOA management services can help modernize your association, improving member satisfaction and allowing your community to thrive. Kenrick is the only accredited association management in the Rochester and Finger Lakes region, making it the top choice for homeowner's associations in the area.
We understand that every HOA is different, and every community has a different idea of what success means to their neighborhood. This is why we are proud to offer professional management services that are flexible enough to keep the spirit of your HOA alive.
No matter how young or old your community is, it's important to avoid the common pitfalls that can give HOAs a bad name. We offer consulting services for new developments and provide business and financial reporting, all a part of our professional management services.
We take care of property management so you can focus on the details. Let Kenrick Corporation manage your HOA so you can create a better community for your neighborhood.
Related Posts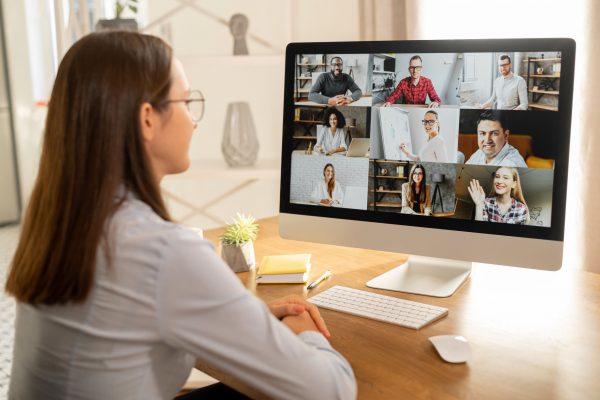 Forward Together: How Communities Stepped Up During a Challenging Year – By Ursula Burgess
Reprinted with permission from Ungated, a blog published by Community  Associations Institute (CAI) at blog.caionline.org. 2020 will be remembered for its social unrest, political conflict, and a pandemic, all of  which significantly impacted our lives. Weddings were rescheduled, schools went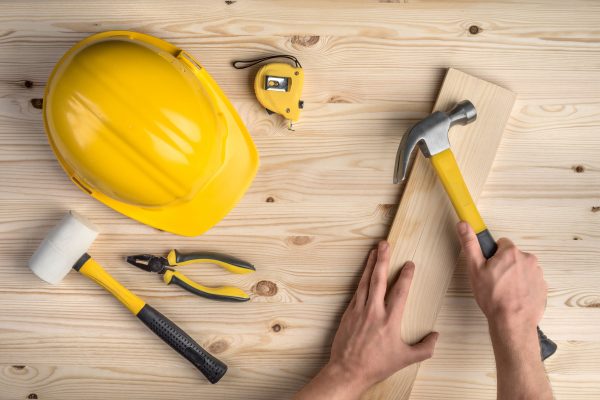 Workers Compensation Insurance for Contractors Working in Associations
Author: Charlene Luffman, Administrative Team Lead When it comes to having work done on a unit in an association, understanding the proper insurance coverage for a contractor can be confusing. Any contractor doing work in an association should carry both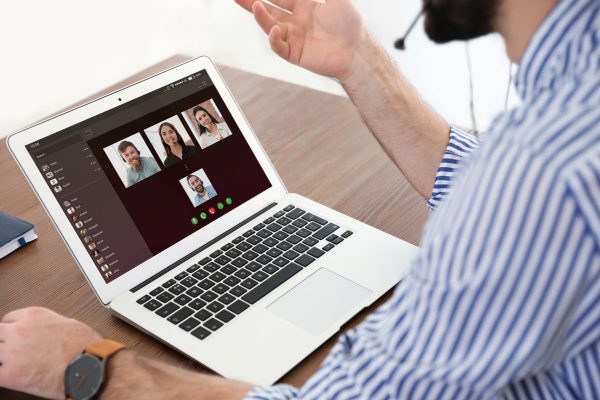 How to Handle Anxiety Surrounding Zoom Calls + Video Conferencing
Reprinted with permission from Self-Care is for Everyone, an organization founded in 2018 to host and curate an online community of mental health advocates, therapists, and healers.  Because of the coronavirus outbreak, we're finding ourselves overwhelmed with video conferences and